PASTOR BARRY ADAMS (Founder and Senior Pastor)
Rev. Barry Richard Adams is the founder and senior pastor of Holmcroft Church.
Pastor Barry was brought up with his two brothers to go to a Methodist Sunday school, but his journey of faith began when as a family they moved house to take care of his Grandad after his Grandmother died. When Pastor was eleven, his family was struck with a tragedy – a drunk driver killed Pastor's Dad while he was driving his motorbike. During these circumstances, a Pastor from a Pentecostal church came to see this grieving family and offered his help; through him two older brothers received the Lord as their Saviour in 1960. In the same year, Pastor was invited to an Evangelistic campaign held in a Brethren Church where he received Jesus as his own personal Saviour and started attending a Pentecostal church. At the age of 12, Pastor was baptized in water and in the Holy Spirit, he then felt drawn to serve the Lord in his local church.
Pearl was born into a Pentecostal family and God used her father as a gifted preacher and Pastor. While attending one of her dad's meetings, Pearl received the Lord Jesus as her Saviour. She was baptized in water at the age of 14 and baptised in the Holy Spirit soon after.
Pastor Barry and Pearl met at an AOG conference in 1967 when Pearl was 16 and Pastor was 18, from where they set the stage for a life long journey together. They are now married for fifty years and during their forty years of serving the Lord together, this Pentecostal church has been established and are waiting on the Lord to fulfill all His promises.Pastor Barry and Pearl are blessed with two children – Lynn Martin and Lisa Adams. Lynn is happily married to Kevin Martin and blessed with two children – Hannah and Ben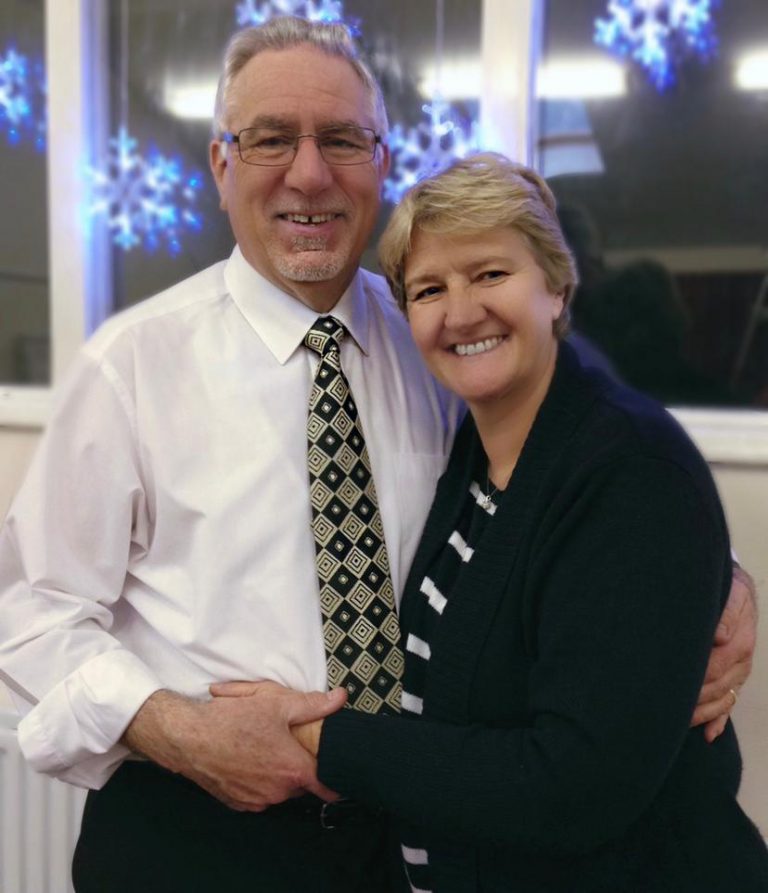 Pastor Barry and Wife Pearl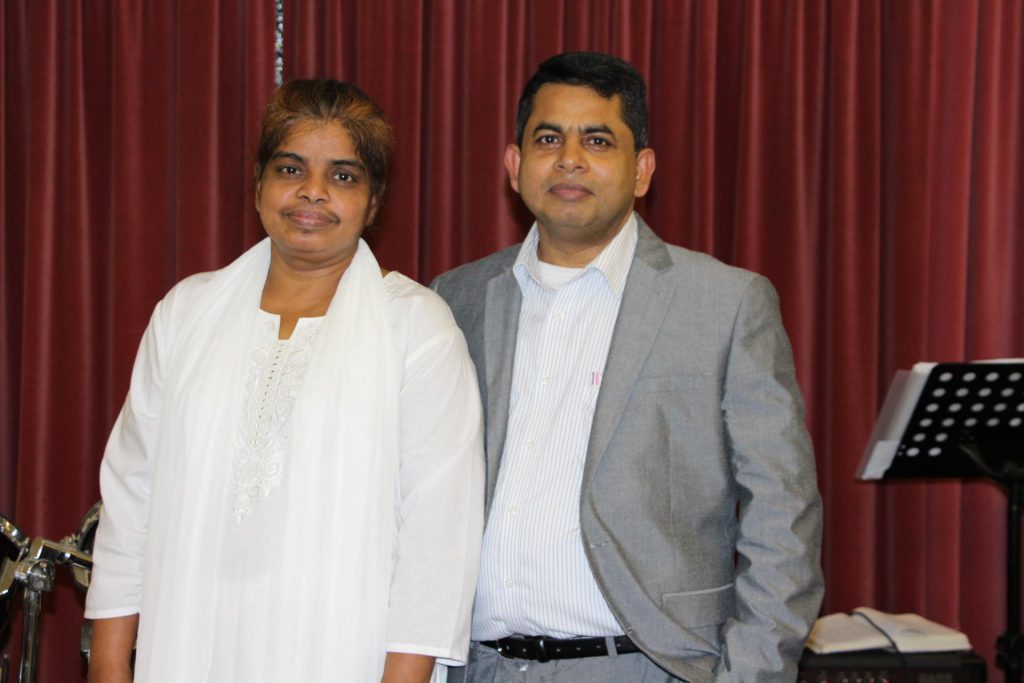 Pastor Thomas and wife Rachel
PASTOR VARGHESE THOMAS
Pastor Varghese Thomas was born in Kerala, India to a devoted missionary couple. Pastor's mother Mrs Aleyamma Thomas was very well known for her missionary work with Rev William Pospisil and Pastor Robert F Cook who was the prime missionary responsible for the establishment of  Pentecostal movement in India.
Being born and brought up in a very spirit filled environment, Pastor grew up attending numerous prayer meetings and evangelistic campaigns. During one of the gospel campaigns in 1984, at the tender age of 15, he got filled with holy spirit and accepted Jesus as his own personal saviour. He was baptized in water in the same year. Pastor began his ministry in the Indian state of Tamil Nadu in 1989 before going for his Theology studies and graduating in the year 1992. He continued the ministry work in the Indian state of Kerala after his graduation. Pastor ministered in various churches in Kerala for 18 years, and held the position of the Central Pastor therein. He was ordained as a Bishop in the Church of God, Kerala in the year 2004
Pastor married Dr. Rachael in 1997 and she too joined in serving the Lord alongside Pastor. She has been actively working with Pastor by sharing the Word to the sick and needy and encouraging them in the walk of faith. Whilst in Kerala, Dr. Rachael taught Health & Hygiene at the Ladies Bible College. Pastor and Dr. Rachel are blessed with a son, Samuel.
Pastor and family moved to UK from India in 2010 with the passion for preaching the Gospel of Jesus Christ and reaching the lost.  They sincerely believe in leading people to Jesus Christ for salvation and bringing them into a life of discipleship at the feet of Jesus.